Health Forever Product Limited
11 Dipeolu Street, Off Obafemi Awolowo Way, Ikeja, Lagos.
Email: info@healthforeverng.com
Tel: 08078516953
Website: https://www.healthforeverng.com
Table of Contents
Brand Name
Jobelyn Dietary Supplement
Manufacturer
Health Forever Product Limited, 11 Dipeolu Street, Off Obafemi Awolowo Way, Ikeja, Lagos.
Therapeutic Class
Dosage Form, Composition & NAFDAC Registration Number (NRN)
Capsules (NRN: A7-1873L): Sorghum Bicolor Leaf Powder 250 mg
Pack Sizes: 30 Capsules and 100 Capsules
Suspension (NRN: A7-1601L): Sorghum Bicolor Leaf Extract 625 mg
Pack Sizes: Dry Powder for Suspension (100 mL)
Pharmacology
Jobelyn is a dietary supplement derived from leaf sheaths of Sorghum bicolor.
The powder extract, a proprietary formulation contains nutrients like protein (necessary for growth), carbohydrates (energy production), dietary fibre (essential for digestive health and good absorption) and most importantly contains substances called phytochemicals ( Apigeninidin, Apigenin, Luteolinidin, Luteolin and Naringenin) which have potential to significantly and positively affect human health.
Indications
Jobelyn Dietary Supplement is used for its antioxidant properties and to support the immune system.
Contra-indications
There are no known contra-indications in the administration of Jobelyn.
Precautions/Warnings
It is advisable to take a lot of water or fruit juice when administering Jobelyn. Pregnant and Lactating women should consult their physician before the use of Jobelyn.
The dry powder suspension (for children) must be used within 5 days after preparation.
Interactions
No interactions
Adverse Effects
No adverse effect has been reported.
Dosage & Administration
Age
Dose
Dry Powder Suspension
Children:
1-5 years
One teaspoonful (5 mL) three times daily
6 years and above
Two teaspoonful (10 mL) two or three times daily
Capsules
Adults
1 – 4 Capsules to be taken with water two or three times daily.
Storage/Handling Recommendations
Store in a dry cool place, keep out of the reach of children.
Nutritional Analysis: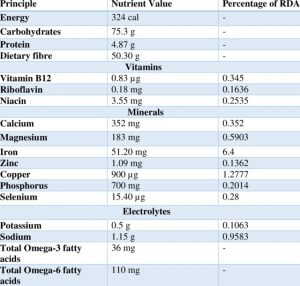 Review Date
2016-03-30 10:15:39
JOBELYN MONOGRAPH FOR SOUTH AFRICA
JOBELYN monograph for South Africa
JOBELYN MONOGRAPH3